Web Development
Restaurant Gloves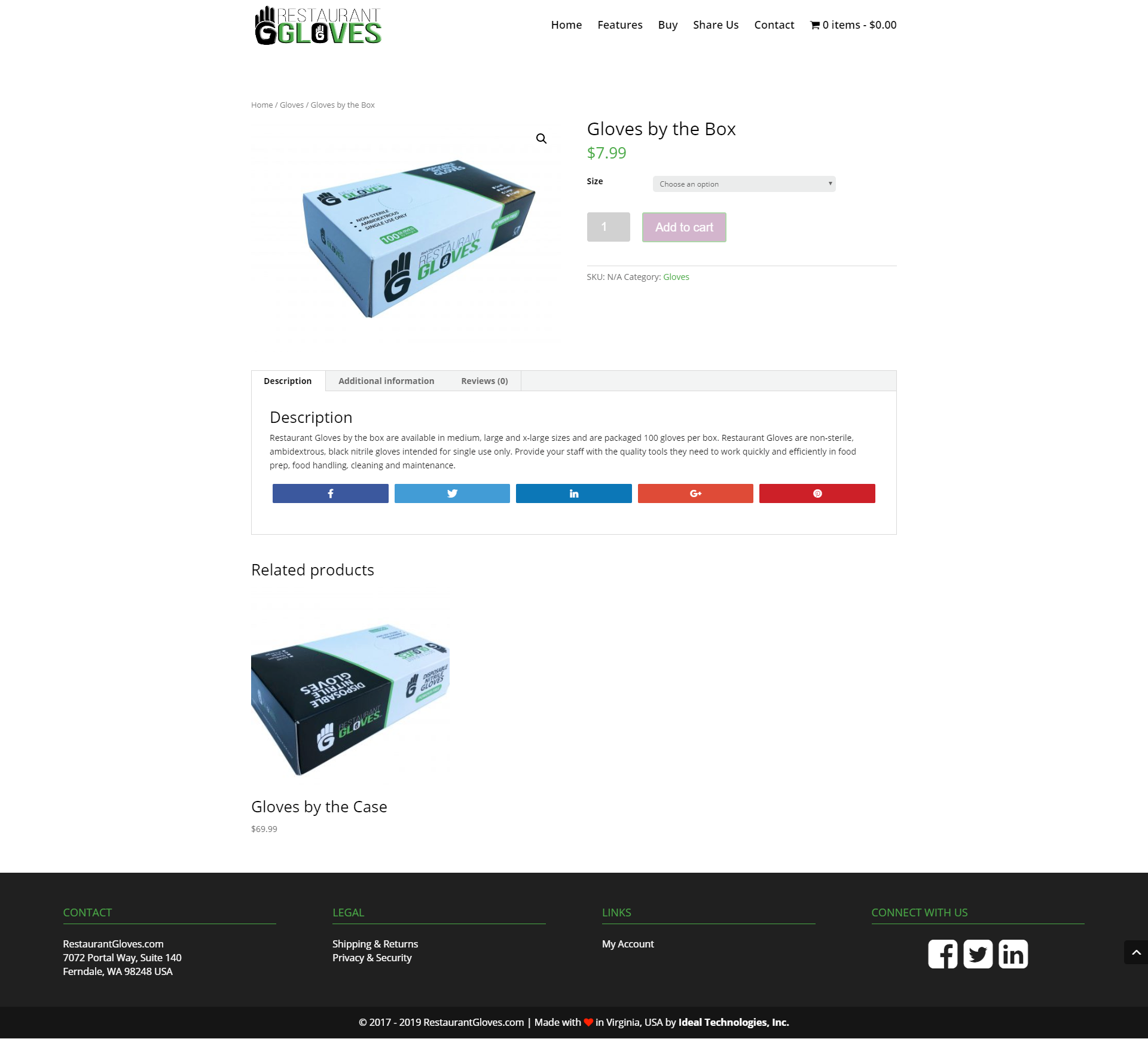 In 2018 I created a simple WordPress website for a new company specializing in gloves to be used in restaurants, called Restaurant Gloves from Ferndale, WA. The idea was to create a simple, modern one page type of design that would feature all the general information about the company and the product, and then integrate eCommerce functionality for sale of the product online. 
I accomplished this by creating a custom child theme of the Divi WordPress theme and then intgrated WooCommerce for eCommerce functions. All of the product and company information is featured on the home page, with links to the two products which the company offers. The shipping policy and privacy policy information was added to the website in the form of modules, which eliminates the need for seperate pages for these items.
Click on images in the below gallery to enlarge.
I Want to Work with You!
Free Consultation
No Obligation Quotes
Professional 1-on-1 Service
Solutions for Businesses Big and Small
Over 10 Years Experience in the IT Industry
I Collaborate on Personal Projects Too!
Contact Me Today!