Web Development
True Tech Home Inspection Service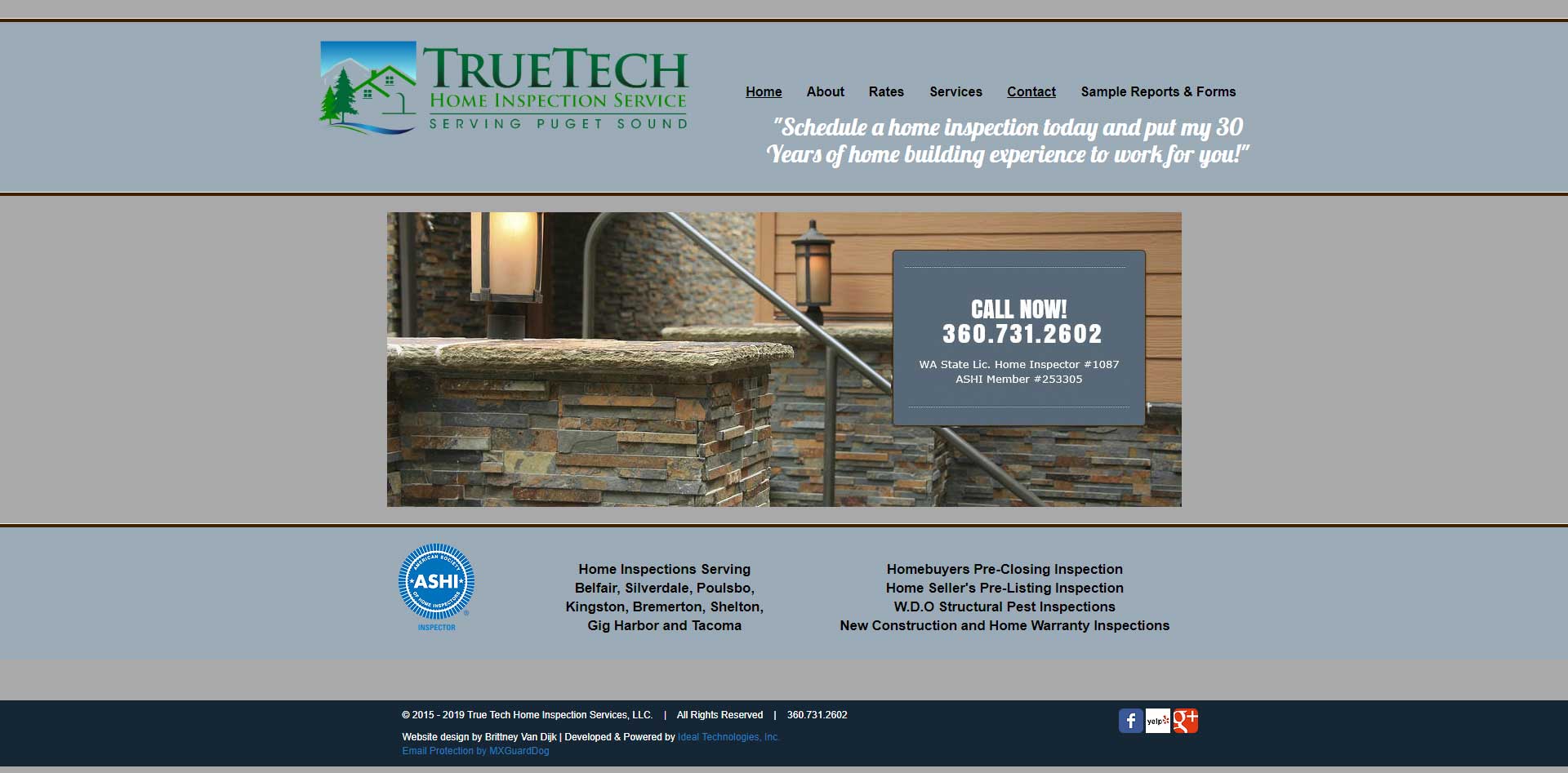 In 2015 I was approached by True Tech Home Inspection Service of Belfair, WA to create a new website for their business, replacing their current website. The daughter of the business owner had put together a design which they liked for the website, and it was my job to take that initial design and recreate it as a responsive website with all of the information required by the business.
I designed this website using the bootstrap framework on top of .Net – for this website I actually created a single page and through the use of .Net panels created the individual "pages" of the website. When a link is clicked in the navigation menu a page ID, much like that used in WordPress, as associated with each panel, and based on the page ID the C# code determines which panel is visible, while hiding the rest. This approach allowed for the design of a single page, and because the website does not have a lot of media resources, the size is small and fast loading.
Six total pages were created for this small business website, including the home page with general contact information, the about page with a profile of the owner, the rates page with pricing of the available services, the services page with a brief description of each service available, the contact page with a form to email feature as well as direct contact information and finally a sample forms page showing samples of the reports provided to clients.
Click on images in the below gallery to enlarge.
I Want to Work with You!
Free Consultation
No Obligation Quotes
Professional 1-on-1 Service
Solutions for Businesses Big and Small
Over 10 Years Experience in the IT Industry
I Collaborate on Personal Projects Too!
Contact Me Today!